Natural Ways to Help Infertility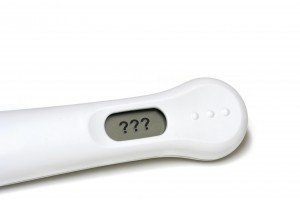 In the United States, nearly 13% of couples struggle with infertility. This heartache and emotional turmoil continues to effect more and more people every year. As society becomes more focused on health and wellness, many couples are steering away from conventional medical treatments and looking for holistic or natural options, like chiropractic care, to become pregnant.
The conventional medical management of fertility includes medication (clomid or letrozole), IUI, or IVF options. Although these treatments yield a 10-35% success rate, many couples worry about the unwanted side effects and the chemical influence from the medication, and the significant cost involved for conventional treatment. With medical costs ranging from $6,000 – $20,000 per menstrual cycle, costs can add up quickly and make these treatment options unaffordable for many couples. Due to these circumstances, many couples have turned to chiropractic care as a viable and natural alternative for infertility. In fact, research proves that traditional medical care is no more effective than chiropractic care for the treatment of infertility.
How can Chiropractic Help Infertility?
Chiropractic care works to restore proper nerve function between the brain and the body, which is essential for good health. The spinal cord, which transmits these nerve impulses, is protected by the spinal column. When spinal misalignments or subluxations are present, they disturb normal nerve function and cause dysfunction within the body. This dysfunction can appear as pain, hormonal imbalances, high blood pressure, infertility, etc. Chiropractic adjustments restore proper alignment to the spine, and increase the ability of your nervous system (master control system) to adapt and function optimally. Although chiropractic is not specifically designed to "treat" infertility, many couples are able to conceive naturally as their body functions properly.
With my specialty in pre-conception, and passion for infertility cases, I have noticed a common theme among the majority of women struggling with infertility. They are usually successful women who have a high standard of self-achievement, put other's needs ahead of their own, and are constantly on the go! These women's lives are so fast paced, that they do not even realize how much emotional stress that they are constantly under. This constant level of stress puts their nervous system into "fight or flight" or survival mode. The problem is, the body cannot be in survival/stress mode while also growing and developing a baby. Chiropractic adjustments combat this stress by activating the part of the nervous system that is needed for conception and growth of a baby.
In our office, many women who have struggled with infrequent or irregular periods have been able to establish a regular period under routine chiropractic care. After restoring normal ovulation, many of those women have been able to conceive naturally without the use of drugs or surgery.
Recent research documented two case studies in which patients presented to the chiropractic office with complaints of infertility. Both women saw positive physiological changes, with one case resulting in a healthy pregnancy. Although chiropractic was never intended to "treat" the infertility, the adjustments restored proper neurological function and allowed the body to adapt to various chemical, physical, and emotional stressors the women were dealing with.
In our office, we joke that when couples are under regular chiropractic care, pregnancy just happens. When stress on the nervous system is removed, the body is able to function the way it was designed to, allowing for proper hormone regulation, ovulation, and reproduction function.
If you are preparing for pregnancy, or have been struggling with infertility issues, give your body the best chance at conception by getting your nervous system checked. Our office, Blossom Family Chiropractic, focuses on pre-conception, pre-natal, post-partum, and pediatric care, and provides quality chiropractic care to those in the Saint Petersburg, Tampa, and Clearwater areas. If you have any questions regarding infertility and chiropractic, or if you would like to make an appointment, please contact our office at 727-498-5643 or email blossomfamilychiro@gmail.com.
Comments
comments
https://blossomfamilychiropractic.com/wp-content/uploads/2016/07/natural-ways-to-help-infertility-e1467385931333.jpg
1918
3058
Savy Irby
https://blossomfamilychiropractic.com/wp-content/uploads/2022/03/blossom-logo-grey-l-1030x216-300x63.png
Savy Irby
2016-07-01 15:08:45
2022-07-14 21:31:17
Natural Ways to Help Infertility