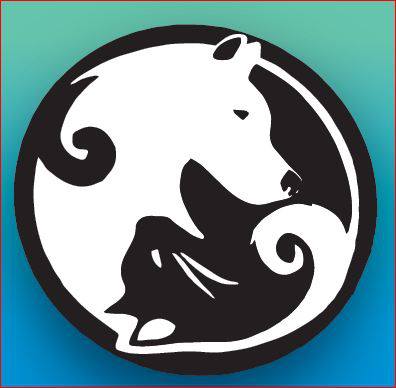 Business of the Month Highlight: Veterinary Healing Arts; Dr. Tiffany Rimar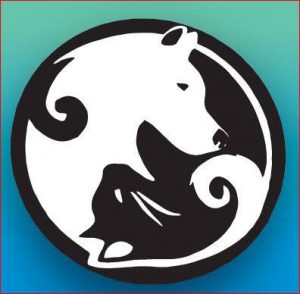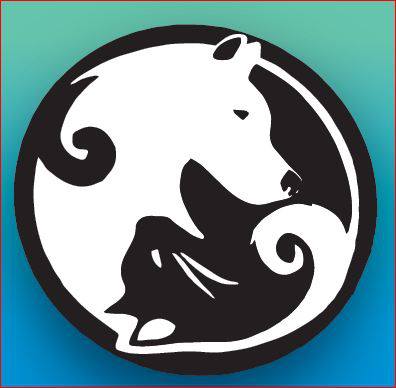 1. How does Veterinary Healing Arts differ from conventional Veterinarians?
At Veterinary Healing Arts our Practice is very unique in that we take an integrative approach to medicine. We look at the animal as a WHOLE being instead of a disease process. Our goal is to look for the root or baseline cause of an issue/disease rather than trying to just deal with the presenting problem (that is also addressed). Treating the patient is done by holistically evaluating the animal; First by a conventional aspect (what you may be familiar with from your regular Veterinarian, examining the eyes, ears, teeth, auscultating the heart and lungs, etc.). However, our unique medical approach assesses the patient from a Traditional Chinese Veterinary Medicine aspect by evaluating the properties and abnormalities of the tongue; detailed feeling and presentation of the pulses; temperature changes of the ears, back, body and feet; luster and feel of the fur coat, foot pads and claws; the orientation, color and moisture of the nose, (among many other ways).
We also do annual and puppy wellness visits with heartworm and other blood work, fecal analysis and vaccines (or vaccine titers as an alternative, if indicated). We strive to work together and complement the care received at your conventional western medicine clinic. Working together with multiple modalities of medicine (and some natural remedies you can make in your kitchen) for the maximum health and well-being of animals, and their caregivers, is our goal and mission.
2. What types of services do you offer?
We utilize Acupuncture– the placement of needles into specific points on the surface of the body to cause desirable and safe healing effects; Tui-Na– can be thought of as a combination of acupressure, massage and chiropractic techniques to calm the body and mind; Herbal Formulas– the use of Traditional Chinese Medical formulations, glandular preparations and natural topical salves; Food Therapy– the use of food as medicine; Laser Therapy– the use of light energy, in the form of photons , on the skin and deeper tissue to create a positive biologic affect and accelerate the body's natural healing process; and most standard Western diagnostics and treatments to help you care for your furry kids in the most well-rounded way possible.
3. How does acupuncture work for animals?
Acupuncture is one of the safest forms of medical treatment for animals when administered by a properly trained and experienced Veterinarian. Acupuncture has been used for over 7000 years to successfully treat and cure internal medical diseases and disorders, reduces pain, augments western medical treatments and assists the body to balance as preventative medicine. Needles are placed in specific points which have been proven to be both safe and effective at creating a predictable result to induce a favorable and desired effect on the nervous systems. Some patients may feel euphoria or tingles, all being an indication that the body is responding positively to the stimulation. For example: acupuncture can stimulate nerves to increase blood circulation, relieve muscle spasm, regulate hormonal release and even help lowering itch by stabilizing mast cells. Acupuncture has also been shown to successively treat seizures, behavioral issues and even assist in cancer treatment.
4. What types of illnesses or issues can Acupuncture, Herbal Medicine, Tui-Na, and Laser therapy help with?
In a nutshell……. nearly EVERYTHING…….. Excluding what is needed for a life-saving emergency or surgery. Acupuncture, Herbal Medicine, Tui-Na, and Cold Laser can work well together or independently depending on a pet's condition. The following are just some of the general conditions which may be treated well with acupuncture, herbal medicine, tui-na and/or laser therapy:
Musculoskeletal issues or pain: hip dysplasia, tendons and ligaments (e.g., knee problems, cruciate injury and luxating patellas), developmental abnormalities of the spine or limbs
Arthritis, hind end weakness, herniated disks: intervertebral disc disease (IVDD), wobblers
Paralysis of face or legs
Skin and ear allergies/ infections
Respiratory problems: feline asthma, collapsing trachea, COPD
Nervous system: seizures and behavioral disorders
Systemic Disease: hyperthyroidism, hypothyroidism, diabetes, congestive heart disease, kidney disease/ failure, liver disorders, etc.
Gastrointestinal Disorders: chronic/ acute diarrhea, vomiting, pancreatitis, inflammatory bowel disease (IBD), intestinal lymphoma
Cancer treatment: as a sole treatment or integrative treatment approach
Maintenance treatment: for working, hunting, show and agility performance enhancement
For more information about Veterinary Healing Arts or to book an appointment for your fur-baby,
contact them @ 727-360-5700 or myzenvet@gmail.com.
Veterinary Healing Arts
431 Corey Avenue
St. Pete Beach, FL 33706
www.myzenvet.com
Comments
comments
https://blossomfamilychiropractic.com/wp-content/uploads/2015/12/vet.jpg
388
396
Savy Irby
https://blossomfamilychiropractic.com/wp-content/uploads/2022/03/blossom-logo-grey-l-1030x216-300x63.png
Savy Irby
2017-06-12 12:00:48
2022-07-20 01:24:50
Business of the Month Highlight: Veterinary Healing Arts; Dr. Tiffany Rimar