Why is postpartum chiropractic care important? Click to know more!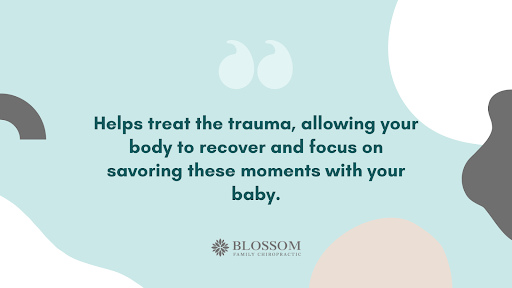 Introduction
Postpartum can be both a joyous and challenging time for new mothers. It brings with it a whole new set of physical and mental challenges. It may take months, even a year or more, for most women to fully recover physically and mentally. There is sleep deprivation, endless breastfeeding, diaper changing, a new schedule and the new mentality of putting your baby before your own needs. It is exhausting, right? Chiropractic adjustments can make a significant difference in how you feel and cope with the challenges of this journey. Let's explore the importance of postpartum chiropractic care.
Why postpartum chiropractic care is important?
Postpartum chiropractic care is an often overlooked part of the recovery process after you have a baby. If you're wondering, "Should I get adjusted after I have my baby?", the answer is "Of course, Yes!".
A postpartum chiropractic adjustment will work wonders in helping your body adapt after the quick weight shift of birth, get pain relief and help you be at your best to care for your newborn. It can help a new mother heal quicker, and feel more comfortable and mobile so she can best care for herself and her baby during this new phase.
Benefits of postpartum chiropractic care
While postpartum recovery can be long and frustrating, chiropractic care can help ease many facets of the healing process. If you've recently delivered and are recovering, chiropractic care can offer you a range of benefits that will enhance your life.
Some of the benefits are:
Helps with postpartum depression
Postpartum Depression can affect new mothers after the birth of their child. By aligning the spine and correcting any imbalances in the nervous system, chiropractic care can help to provide relief from postpartum depression symptoms.
Corrects pelvic misalignments
During pregnancy, the pelvis expands and shifts to accommodate a growing baby. Sometimes, things don't automatically shift back into place during the postpartum months. Using chiropractic care, pelvic misalignments can be corrected.
Childbirth is an intense physical event. Chiropractic care helps to restore your body to its pre-pregnancy condition. It will correct the subluxations that may have occurred during the birth process.
Balance your nervous system
Labor and delivery are a time when your body shifts between sympathetic and parasympathetic mode. Throughout the process your might experience "fight or flight" feeling and pockets of total peace. After birth, chiropractic care helps balance your nervous system so that you feel balanced and able to mentally adapt to life as a new momma.
New moms also often experience headaches and back pain. The repetitive motions of holding, feeding, and caring for a baby after birth can cause stress on the joints and muscles of the back and neck. Getting adjusted helps with pain relief and helps the body recover and heal.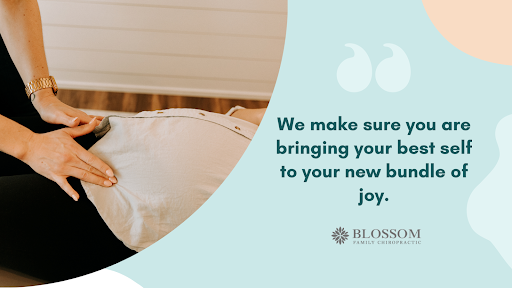 Best Time to Seek Chiropractic Care After Pregnancy?
This is a common question among moms-to-be – "How soon after I give birth can I get adjusted?" Chiropractic care is an important part of postpartum care and should be started immediately after birth, but is effective at any point after giving birth. You haven't missed the boat if you skipped chiropractic care during pregnancy! Many pregnant women find that chiropractic care during pregnancy helps them to adjust to their changing bodies postpartum. However, you can still reap the benefits of chiropractic care after pregnancy.
Postpartum chiropractic care focuses on helping your body to heal after giving birth, adjust to changing hormones and return back to your pre-pregnancy health. It's so important for you to receive adjustments as soon as you are comfortable to make sure you are bringing your best self to your new bundle of joy.
Conclusion
If you're a new mom, make your postnatal health a priority by booking a chiropractic adjustment! At Blossom Family Chiropractic, we aim to help you have the best chance to optimize your health and well-being. We're here to assist you to help ensure you have a better pregnancy and motherhood.
As one of St. Petersburg, Orlando, and Maitland Florida's leading Pediatric and Family chiropractors, we're always striving to provide you and your family with the best care and experience. If you are looking for prenatal, infant, or family chiropractic care – contact us to schedule an appointment, we can't wait to help your family!
Serving St. Petersburg, Tampa, Orlando, and Maitland Florida from two office locations!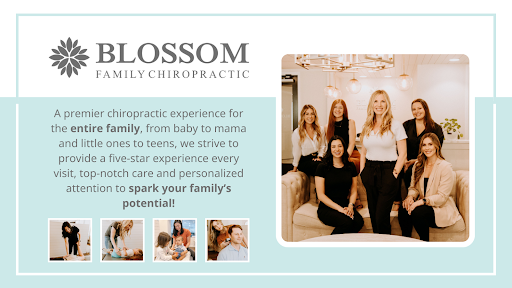 Comments
comments
https://blossomfamilychiropractic.com/wp-content/uploads/2023/05/ss.png
288
512
Jessica Mercer
https://blossomfamilychiropractic.com/wp-content/uploads/2022/03/blossom-logo-grey-l-1030x216-300x63.png
Jessica Mercer
2023-05-02 18:32:29
2023-05-21 22:36:11
Why is postpartum chiropractic care important? Click to know more!