How can a pediatric chiropractor actually help my child's health?
This loaded question is one that we hear so often. It usually takes the form of "what does a pediatric chiropractor do?" but we've realized that parents don't want to know technically what we do (although we LOVE to talk about it!). Instead, you want to know how pediatric chiropractic care can positively influence your child's life. While we could talk on this for DAYS, we are going to narrow it down to the top 4 things that pediatric chiropractors 'do'.
Pediatric Chiropractors Deal Hope
We are hope dealers. Parents come to our office, generally as a last resort. After seeking out support from other practitioners, specialists, friends, and family, these parents have given up hope.
Imagine these situations- and you might actually be facing them:
Your kiddo is struggling to manage their big feelings and nothing seems to help. Your sweet little baby can't get comfortable enough to sleep – which we all know makes the whole family suffer. Or you've been faced with a diagnosis of ADHD and your kiddo isn't getting the support they need to navigate their racing thoughts and their need for movement.
Pediatric chiropractic care is the answer to so many of these situations. We work with your child's innate ability to adapt. We'll get more into that next!
Our families, who once came to us as a last resort, have their hope renewed. They see the potential that their kiddo has and their body's amazing ability to adapt. So what do pediatric chiropractors do? We deal hope to families who need it.
Nervous System Support from a Pediatric Chiropractor
Remember that innate ability to heal that we mentioned above? This is a topic that we can totally nerd out on. Stick with us!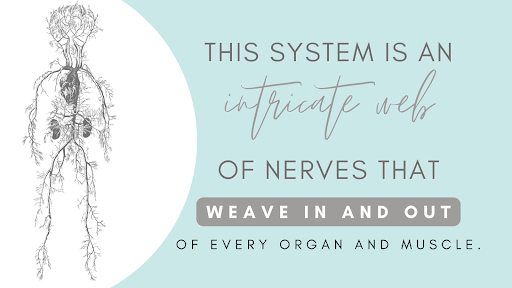 There is one system in the human body that connects your brain with every single inch of the rest of your body. This system is an intricate web of nerves that weave in and out of every organ and muscle. The nerves take in signals like "wow, this stovetop is hot on my hand" and sends a message to the brain. The brain tells your arm to pull away to avoid a severe burn. These signals also come in an emotional form. When your kiddo hears disappointing news, their nervous system tells the brain to react with disappointment.
When your (your kiddo's) nervous system is performing at its best, it receives signals and the brain reacts appropriately – by pulling their hand away from the heat or getting a bit disappointed, but then moving on.
But, when your kiddo's nervous system has a block and can't send signals to their brain appropriately, the reactions aren't what you'd expect. Especially on the emotional side. A child who has blocks in their nervous system will react strongly to a situation. They may lash out and remain angry for longer than expected.
So when families ask us "what does a pediatric chiropractor do?" this is part of our answer:
Pediatric chiropractors adjust your child's spine or cranial bones with the intention of supporting their nervous system so that they can feel and heal at their best. Using advanced technology scans we can see where the block – that we call a subluxation – is and use very specific movements or tools to remove the block. The result is a nervous system that is functioning at its prime and ready to react appropriately.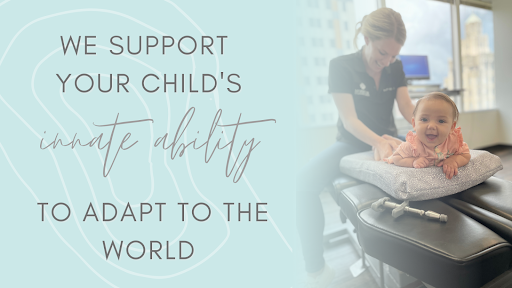 Pediatric Chiropractors for Reactive Care
Many families also bring their children to our St. Pete office for reactive care for things like ear infections, colic, difficulty latching, headaches, growing pains, constipation, and a whole slew of other things that their poor little one is feeling.
These are all "issues" that pediatric chiropractors can help relieve. The relief from these things goes right back to how we support your child's nervous system.
When a child's nervous system is not functioning well, their brain can't "hear" the signals that the nerves send. So when your kiddo hasn't pooped in 3 days, we know it is because the brain isn't getting the signal that it's time to go. Or when your little one consistently gets ear infections, their brain is not hearing the signals to drain their ears appropriately.
Specific and gentle adjustments from a pediatric chiropractor will often have your kiddo feeling better within days.
Preventative Care from a Pediatric Chiropractor
Up to this point, our answer to the most common question "What does a pediatric chiropractor do?" has been completely reactive. Meaning, that we've talked about how adjustments can HEAL things.
But let's dive into one incredible topic that we could never leave out of this blog. Preventative care. All of the 'issues' that we listed above have become accepted as "normal" in society. Your neighbor Suzy's kid had back-to-back ear infections for a month, so it must be normal. Your mother couldn't get a good latch when she was breastfeeding so of course it's "normal".
We are going to challenge that. At Blossom Family Chiropractic, we believe that what is common is not normal. Your child's body has the innate ability to heal itself AND be in a balanced place where they might not ever have to heal. When a child is regularly adjusted by a pediatric chiropractor, their body is set up to move forward with developmental milestones, creating those beautiful brain synapses, and taking in the world around them. And their body can do this at their full potential because it is not spending their time fighting the "common" issues.
Our St. Petersburg families who come to us as the last resort stay with us and visit us often because they see the incredible things that pediatric chiropractors 'do'. 
If you are in the Tampa or St. Pete area and are looking for a pediatric chiropractor, contact us to schedule an appointment. We are here to support your child through every phase!
Comments
comments
https://blossomfamilychiropractic.com/wp-content/uploads/2022/04/unnamed-29.png
288
512
Savy Irby
https://blossomfamilychiropractic.com/wp-content/uploads/2022/03/blossom-logo-grey-l-1030x216-300x63.png
Savy Irby
2022-04-25 14:39:03
2022-07-20 01:13:46
How can a pediatric chiropractor actually help my child's health?