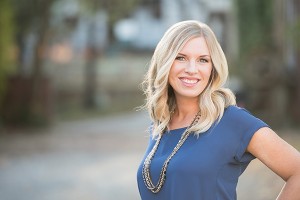 Dr. Savannah (Savy) Irby Ford
Dr. Savy Ford graduated with honors from Life University in Atlanta, GA, where she received her Doctor of Chiropractic degree.  She completed her undergraduate studies at Florida State University and received a Bachelor of Science degree in Business and Marketing. While pursuing her chiropractic studies, Dr. Savy focused her elective studies on pediatrics, pregnancy, and family care, with the goal of one-day promoting wellness for the entire family.  That goal has germinated and 'blossomed' into the creation of the Blossom Family Chiropractic practice.
Dr. Savy is a native of the Tampa bay area, and grew up in Brandon, FL.  While in her early 20's, after suffering with debilitating migraines for years, she sought the help of a Chiropractor. After only a few weeks of chiropractic care, her migraines completely disappeared; that life altering change spurred her passion for chiropractic care and natural healing.
Dr. Savy has received extensive advanced training in the management of infants, children, and pre-natal and postpartum women through the International Chiropractic Pediatric Association (ICPA).  She is also certified in the Webster Intrauterine Constraint Technique and is working toward the completion of her Diplomate in Pediatrics and Pregnancy through the ICPA.
In addition to managing her Chiropractic clinical practice, Dr. Savy is an established speaker, and presents wellness concepts through various networks, businesses, churches, and health and wellness events. Her goal is to educate the St. Pete community about health topics so that residents develop a true understanding of how to live a happy and healthy life.
Dr. Savy is passionate about serving families in the St. Petersburg community. In her spare time, she loves spending time with her husband, Lucas, enjoying outdoor activities, and traveling.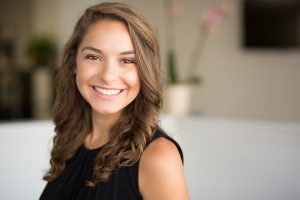 Tara Bassi is the Wellness Advisor at Blossom Family Chiropractic. She graduated from the Institute of Integrative Nutrition (IIN), where she received her Holistic Health Coach certification. Through her nutritional training, she has been educated on hundreds of dietary theories, and studied a variety of lifestyle practices. Tara strongly believes that the body has the ability to heal itself through whole foods, mindfulness, exercise, and chiropractic care. She holds a Bachelor of Science degree in Psychology and Mental Health. While pursuing her undergraduate studies, her elective studies were focused on Anatomy and Physiology, Public Health, and Women's Health. Her passions include nutrition, wellness, and pregnancy and pediatric care. She has many years of experience working with special needs and autistic children. She is also a certified Birth Doula. Tara is working towards completing her Master of Science in Nutrition and Herbal Medicine.
Born in the big city of New York and grew up in a small town of Massachusetts, Tara moved to St. Petersburg, FL in 2014. She is an animal and nature enthusiast. Tara enjoys outdoor activities with her boyfriend, George and her dog, Gracie, cooking, yoga, traveling, and creating natural home-remedies.
Follow @gracefullytara on Instagram for daily food and health inspiration!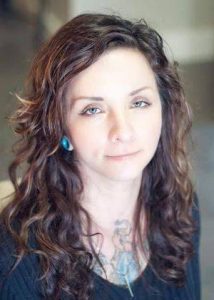 Amanda has been a licensed massage therapist and graduate of The Massage Therapy Training Institute Kansas City, MO since August 2003. She practices a combination of therapeutic modalities to create a massage tailored to her clients specific needs. She combines deep tissue, myofascial release, trigger point, active release therapy, hot stone, and thai on the table massage. Her other specialty is prenatal massage. Prenatal massage is beneficial for pain reduction, better sleep, decreasing stress hormones, reducing swelling, improving circulation, increasing flexibility, and sciatic pain relief.
Amanda was born and raised just north of the Tampa Bay area in San Antonio, Florida, and moved to Tampa then Kansas City, MO for 16 years. In her free time, she enjoys spending time with her husband, John and her 5 year old son, Mark. She also enjoys anything outdoors, yoga, kayaking, and making people feel better.