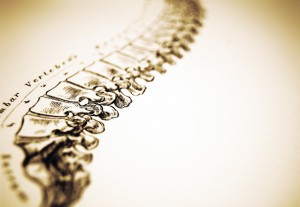 Blossom Family Chiropractic is a family centered chiropractic center located in the heart of downtown St. Petersburg, FL. Our mission is to offer a comprehensive solution to your family's health care needs by providing exceptional chiropractic care to those of all ages. Blossom Family Chiropractic uses state of the art technology to identify the root cause of your health concerns, and then works to correct these issues by restoring proper structure and function to the body. Our goal is to facilitate healing within your body so that you and your child are happy, healthy, and living life optimally!
At Blossom Family Chiropractic, we identify the underlying root cause of your health challenges which are typically caused by spinal misalignments in the body, known as subluxations. These spinal misalignments place stress on the body's master control system, the nervous system, and decrease the body's ability to heal, adapt, and function properly. Instead of masking the symptoms of the health issue with medication, our office uses specific adjustments to realign the spine, thus restoring proper nerve flow to every cell, tissue, muscle, and organ in the body. We understand that your health is about more than just "feeling good", it is dependent on a properly functioning nervous system!
If you or your child are looking to restore, maintain, or optimize your health, Blossom Family Chiropractic is the place for you!
Everyone deserves the chance to function optimally! Our office offers comprehensive family care and sees people of all ages, from birth to seniors.
What Types of Symptoms Can Chiropractic Help With?
Chiropractic helps with a wide variety of symptoms. Some of the most common include:
Adults
Back Pain
Neck Pain
Headaches/ Migraines
Dizziness/ Vertigo
Allergies
Trouble sleeping
Constipation/ Digestive Issues
TMJ issues
Carpal Tunnel Syndrome
Poor Posture
Menstrual Irregularity/ Cramps
Immune Function
Children
Ear Infections
Trouble Latching/ Breastfeeding
Colic
Reflux
Asthma
Allergies
Immune Function
Constipation/ Digestive Issues
Sleeping issues
Bed Wetting
ADHD
SPD
Autism
Learning/ Behavioral Disorders
Developmental Delays
LOVE HER!!! I saw Dr. Savy during my pregnancy and cannot say enough good things about her and my treatment. I've grown up with chiropractic care and have seen many doctors but she by far is one of the best I have ever seen. She is so thorough and I always felt my needs were addressed. Her adjustments were gentle and very effective. She helped my body to be in the best shape for a successful natural birth. I have no doubt that her adjustments contributed to the wonderful delivery I experienced with my first baby. I would highly recommend her to anyone looking for a good chiropractor but especially any woman who is interested in helping their body through pregnancy and delivery.
Wish there was a 10 star rating. From start to finish, Blossom Family Chiropractic makes the mark. Dr. Savvy and her office manager are both extremely knowledgeable, go above and beyond for their clients, and provide quick and easy treatments! Our big family is seeing great results in just 6 weeks. Not to mention the cozy environment and play space in the office. Top notch!!
I came to Blossom with constant hip and lower back pain. After my evaluation Dr. Savy Ford explained my treatment plan in detail and made me feel very comfortable with the process. I have completed my treatment plan and I'm now in maintenance mode and I can't tell you have grateful I am to Dr. Savy for making me pain free. I definitely have a better quality of life now. Everyone one at Blossom Family Chiropractic makes you feel like family and are very understanding of you daily life scheduling issues. I can't say enough about how wonderful they are. Much gratitude.